Irene charged through last weekend and in her aftermath, left some downed branches, trees, and power lines in the midst, but also left behind some totally G-O-R-G-E-O-U-S weather in the days since. The howling wind and driving rain tapered off Sunday afternoon and left behind clear skies, crisp, fresh nights, and warm, sunny afternoons. Viola! It's like perfect early fall weather...or maybe it's just late August in Central Pennsylvania. Either way, I'm all smiles :) I love it when the temperatures dip down during the night, leaving our house nice and comfortable for the following day. Oh yeah, and did I mention that Kaia and Tank really, really enjoy basking in the afternoon sun??
We were detoured around this mess on our way to the gym Sunday afternoon
Front Street and McClay...a few blocks from our house
Green Street, somewhere in Midtown...luckily NOT on our block
Uh oh! Good thing it's a shallow dam!
So...these definitely aren't my photos, but some that were posted online during the first few days after Irene. Our block was littered with leaves and small branches, but luckily was spared any extensive damage or downed trees.
The weather's been so great that we've actually cooked inside! With the oven! More than once! These fabulous looking
Chocolate Chunk Toffee Bars
are cooling on the counter as we speak!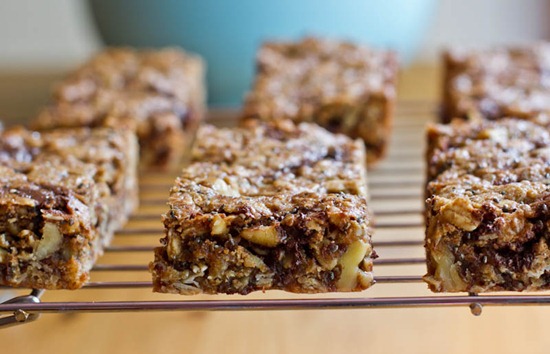 Chocolate Chunk Toffee Bars from Oh She Glows
We've got a neighbor-date on Thursday night...field trip to the Senators game on City Island to see none other than Stephen Strasburg make his final rehab start before being back with the Nationals early next week. Last year, in his first three career MLB starts, Strasburg set a MLB record striking out 32 batters! Needless to say, he comes with a lot of hype...which is why we're going to see him while he's in Harrisburg. Mike was right on top of his game, ready to order our tickets and organize the outing on a moments notice! For those of you who follow baseball, here's a link to the Senators website, detailing tomorrow's game--
RHP Stephen Strasburg Expected to Make Rehab Start Thursday
.
Standout pitcher Stephen Strasburg all suited up for the Senators
Old-timer Ivan "Pudge" Rodriguez caught in Harrisburg on Tuesday night...it's possible he may also be in Thursday's game!?! Just confirmed via an article on the Senator's website that he
will
catch Strasburg on Thursday--
Ivan Rodriguez Proving to be a Great Teammate During His Brief Time With the Harrisburg Senators
.
A little mid-game tutoring session
Maybe most importantly, the Cowboy Monkey Rodeo is also in town...Whiplash!!

On another note, Mike was lucky enough to pick up a set of tickets to the Penn State football season opener this Saturday; I'll be working, but the rest of the guys and gals will be enjoying a Saturday full of tailgating and Nittany Lion football, when they host Indiana State at Beaver Stadium...woah! I'm a wee bit jealous :) Mike will fill you in with all of the details after the fact...till then, you'll have to settle for the one lonely photo below.
Beaver Stadium at Penn State